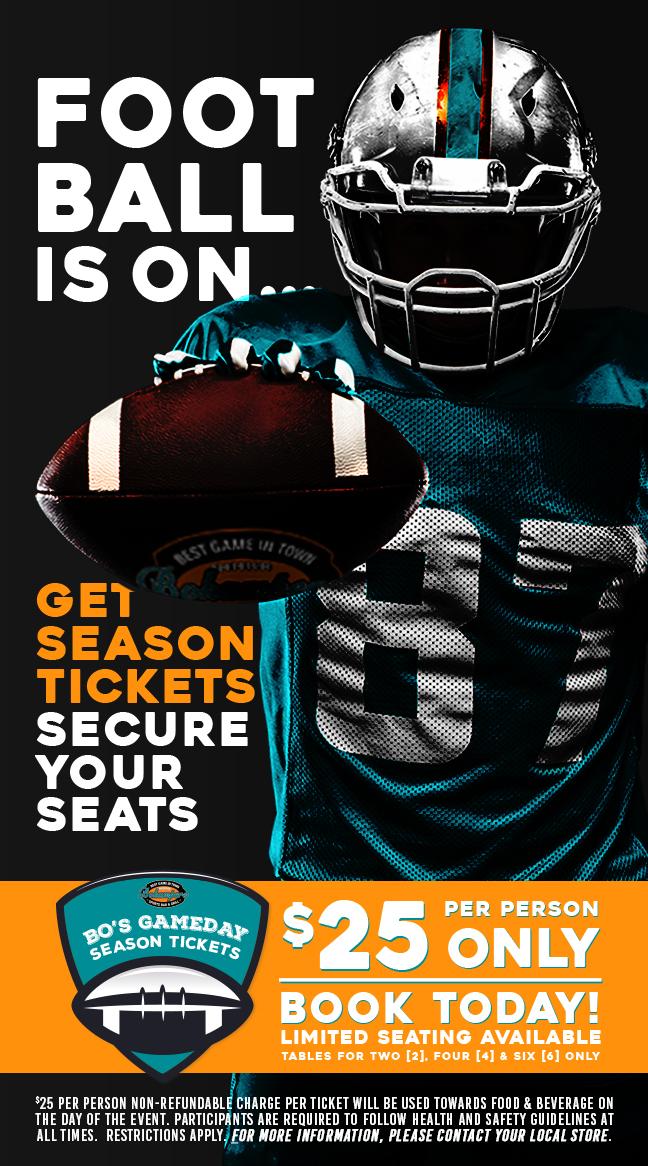 BO'S GAMEDAY SEASON TICKETS
GET YOUR SEASON TICKETS
& SECURE YOUR SEATS!
$25/PER GAMEDAY TICKET ONLY
GameDay Ticket will include one [1] reserved seating/per ticket at the best game in town. $25 Non-Refundable Ticket will be used towards food & beverage spend on the day of the event.
Call your local store for more information.
Fort Lauderdale
954.900.5584
Miramar
754.400.8558
Plantation
(954) 533-7152
Naples
(239) 431-7611
LIMITED SEATING AVAILABLE. TABLES OF TWO [2], FOUR [4] & SIX [6] ONLY.