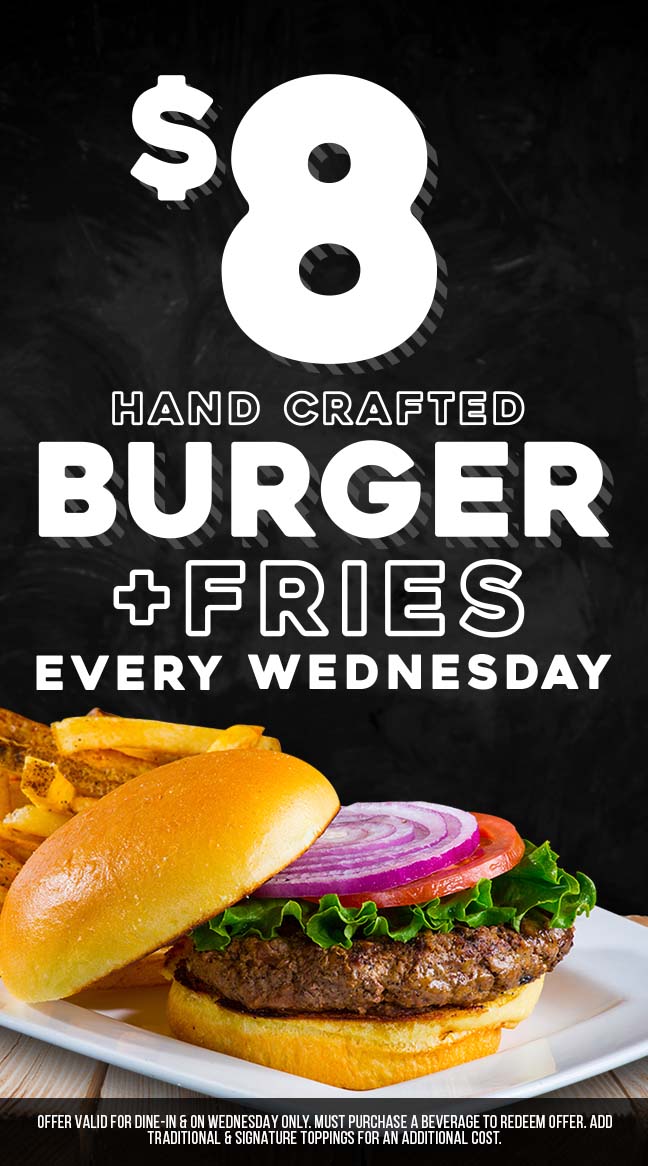 $8 HAND-CRAFTED
BURGERS
[EVERY WEDNESDAY | ALL DAY]
Our $8 Hand-Crafted Burgers are served with lettuce, tomato, onion, and pickles with your option to add as many Traditional and/or Signature toppings to create the perfect burger for you! Each one of our hand-crafted burgers is served with fries. We truly believe this burger will be the best you've ever eaten!
TRADITIONAL TOPPINGS
Swiss
American
Pepper Jack
Provolone
Jalapeños
Crispy Onions
Sautéed Onions
Sautéed Mushrooms
SIGNATURE TOPPINGS
Bacon
Blue Cheese
Aged Wisconsin Cheddar
Onion Rings
Guacamole
Make any Hand-Crafted Bo's Burger a Vegan Beyond Burger*
*dine-in only. with the purchase of a beverage. traditional and signature topping are an additional cost.