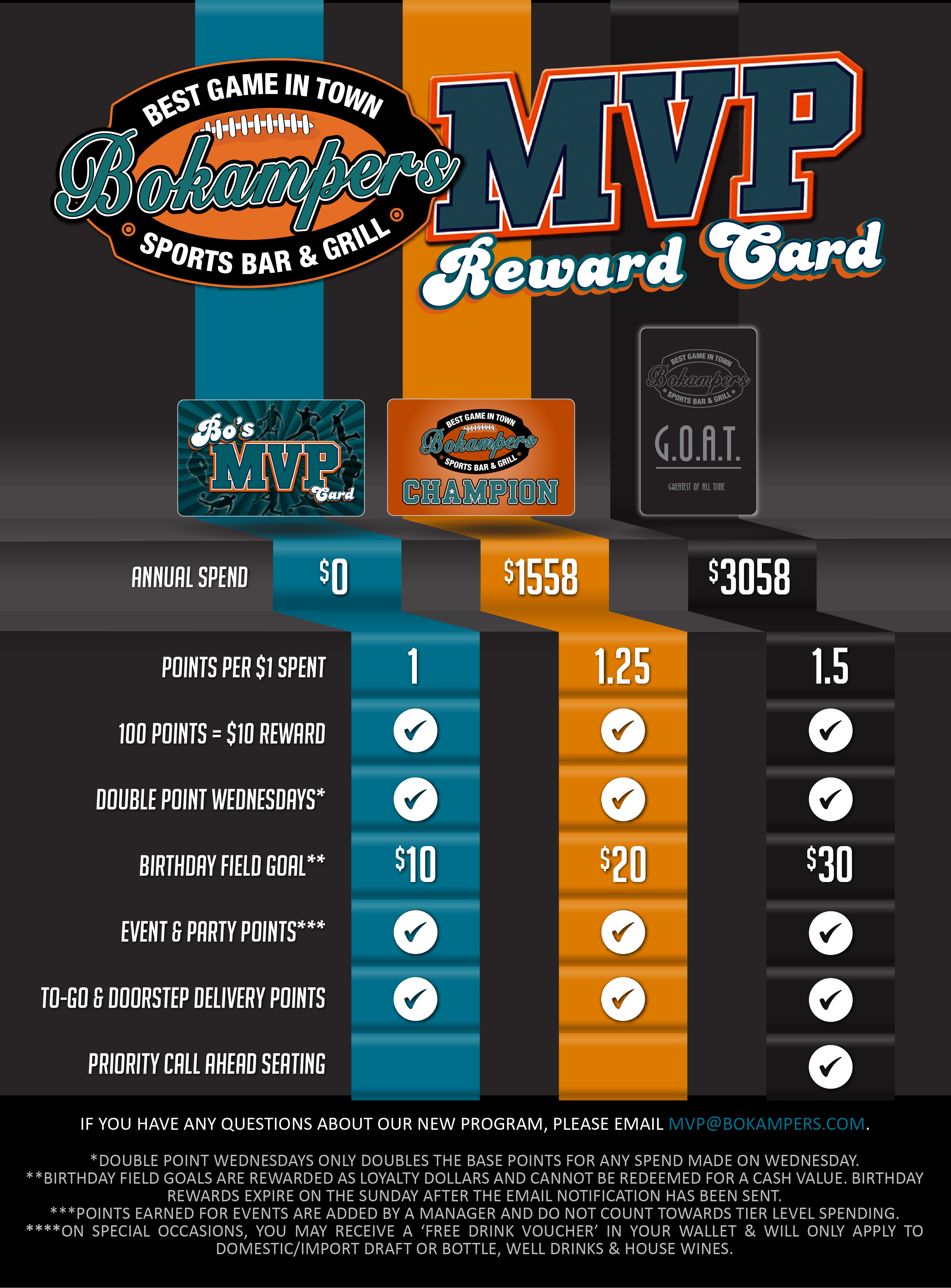 JOIN OR REGISTER FOR OUR MVP LOYALTY PROGRAM
Join up and register for our MVP Loyalty Program. You will earn 1 point per dollar spent. 100 points = $10 Loyalty dollars. The more points you earn, the more loyalty dollars you have to spend in-store. We have three MVP tiers - MVP, Champion & G.O.A.T. (Greatest Of All Time). Each tier comes with different perks (see table for more information.

We have two ways for you to register:


OPTION 1
Received an MVP Card in-store?



OPTION 2
Don't have a MVP Card?