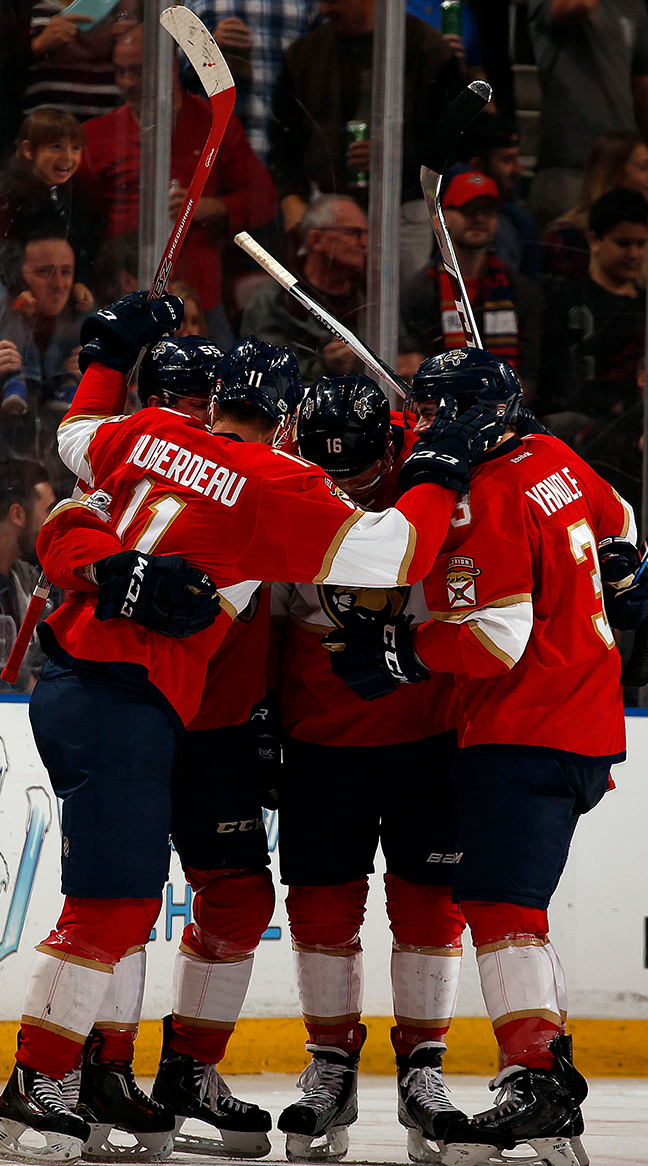 OFFICIAL WATCH PARTY DESTINATION OF THE FLORIDA PANTHERS
FACEBOOK | TWITTER | INSTAGRAM
The Florida Panthers are a member of the Atlantic Division of the Eastern Conference of the National Hockey League (NHL) and play at BB&T Center in Sunrise, Florida.


HISTORY OF THE FLORIDA PANTHERS


Entering into the league in 1993, the Florida Panthers and their first head coach Roger Neilson first dropped the puck at Miami Arena. The Cats played four seasons at Miami Arena, reaching the Stanley Cup finals in 1996 and celebrating their 50th consecutive sellout on March 22, 1997. It was on Oct. 8, 1995 that the Panthers Forward Scott Mellanby scored two goals and killed a rat in the Panthers' Dressing Room, coining the term the "Rat Trick" as Florida defeated Calgary 4-3.


The 1998 season brought the Panthers to their current home at the BB&T Center in Sunrise, FL where the Cats welcome fans from the Keys to the Treasure Coast and beyond. The Florida Panthers hosted the NHL Draft in 2001 and again more recently in 2015. The NHL All-Star Game was also held at the BB&T Center in 2003.


Having reached the post-season most recently in 2016, the current Florida Panthers, lead by ownership group Vincent J. Viola and Douglas A. Cifu, are looking towards the future. Investing in their core lineup and always looking to add roster members to make the team competitive for years to come.


For full stats, information & schedule, visit FloridaPanthers.com.