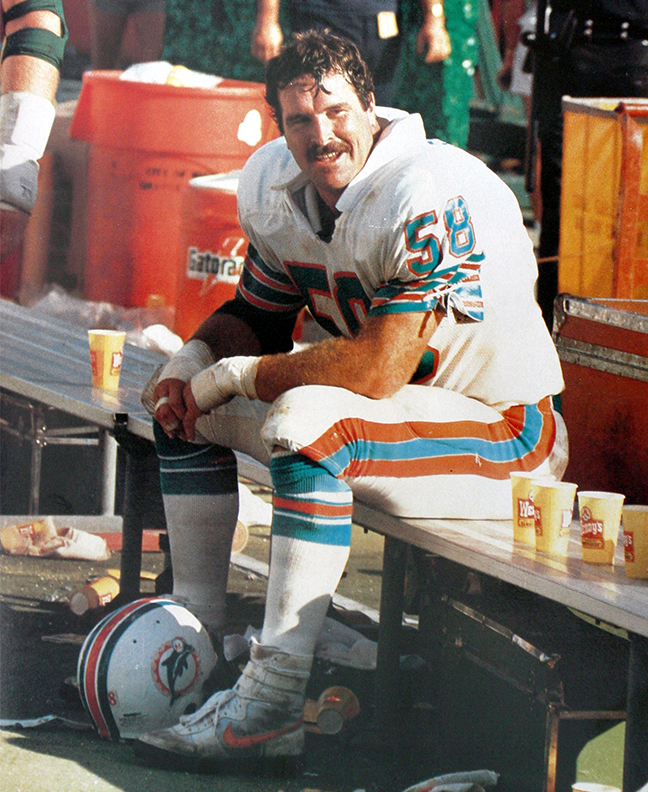 KIM 'BO' BOKAMPER'S BIO


Kim 'Bo' Bokamper began his career with the Miami Dolphins in 1976 as a first round draft pick. Over a 10-year career with the Dolphins, he played both linebacker and defensive end, earning Pro Bowl recognition in 1980 as a linebacker. During that time, the Dolphins played in two SuperBowls and three AFC championship games. Kim retired from the NFL in 1985. In 1990, he began a career in broadcasting, doing sports for WIOD radio as part of the Dolphins pregame and postgame shows. Eventually he began hosting regular sports talk shows in a variety of timeslots. Later, Kim moved to another radio station where he continued to participate in Dolphin programming in addition to being a talk show host. In 1996, Kim began working with CBS4 in Miami as a member of their on air sports team. Along with covering sports for the daily newscast, he also hosts shows and participates in the Miami Dolphin pregame show, 'Dolphin Weekly', at the site of every game and as of 2015 has retired from broadcasting.

Kim and his family have been Plantation residents for over 30 years and look forward to Bokampers becoming a favorite neighborhood destination for good times, great food and unparalleled sports coverage in South Florida's Ultimate Mega Sports Bars.