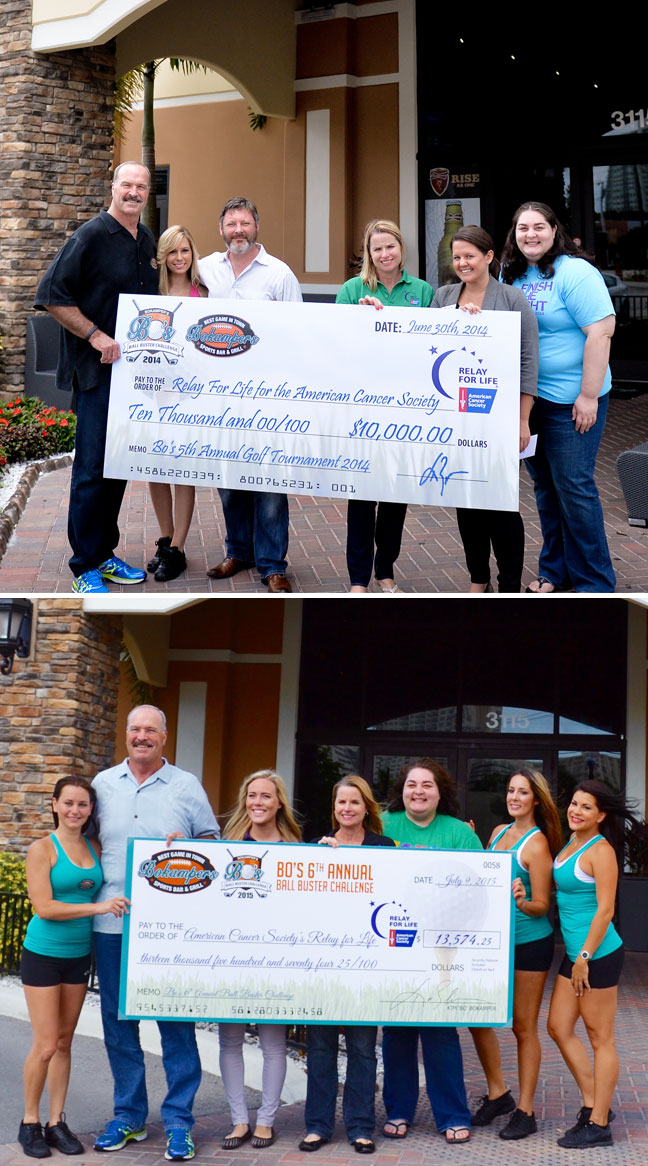 relay for life
American cancer society
FACEBOOK | TWITTER | INSTAGRAM


• Organized, overnight community fundraising walk
• Teams of people camp out around a track
• Members of each team take turns walking around the track
• Food, games and activities provide entertainment and build camaraderie
• Family-friendly environment for the entire community
Because it's a team event, individual participants are not required to be there the entire time. But it's so much fun, you'll find it hard to leave!


At Relay For Life events, communities across the globe come together to honor cancer survivors, remember loved ones lost, and fight back against a disease that has already taken too much. The funds you raise truly make a difference in the fight against cancer just ask one of the nearly 14 million cancer survivors who will celebrate another birthday this year! Relay For Life teams camp out overnight and take turns walking or running around a track or path at a local high school, park, or fairground. Events are up to 24 hours long, and because cancer never sleeps, each team is asked to have at least one participant on the track at all times.
history of relay for life
In May 1985, Dr. Gordy Klatt walked and ran for 24 hours around a track in Tacoma, Washington, ultimately raising $27,000 to help the American Cancer Society fight the nation's biggest health concern cancer. A year later, 340 supporters joined the overnight event. Since those first steps, the Relay For Life movement has grown into a worldwide phenomenon, raising nearly $5 billion to fight cancer.


bokampers & RELAY FOR LIFE
Bokampers have partnered up with Relay For Life on several occasions to help raise money and awareness for the foundation.

BOKAMPERS DONATIONS
Bo's 5th Annual Ball Buster Challenge: $10,000.00
Bo's 6th Annual Ball Buster Challenge: $13,574.25
TOTAL: $23,574.25